Project IMPRINT+ is starting!
11/01/2016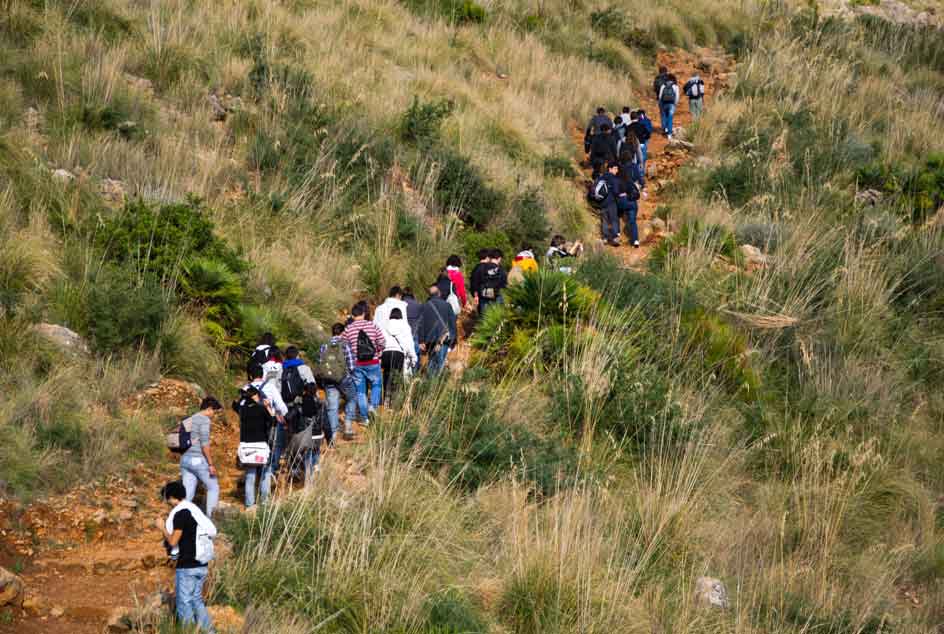 Portugal, Spain, Italy, Austria and Ireland have joined to reduce the ecological footprint, in a three-year international project named Imprinting an ecological compensation reasoning on society by means of young citizens - IMPRINT+, financed by the Erasmus+ programme, the European Union instrument in the area of education, training, youth and sport. Led by the University of Aveiro (UA), the project's theme is the compensation of the ecological footprint, seeking a philosophy of "leaving a positive footprint in the environment" (IMPRINT Plus).
Very comprehensive, IMPRINT+ includes elements such as mobility and training of students, teachers, school support staff and local workers in the area of environment, a pilot project demonstrating good practices in the context of compensation of the ecological footprint – that will have Lousada as a living laboratory, the involvement of society for the mapping and correction of degraded areas and a spirit of 'healthy competition' in the dispute of the more efficient teams in the compensation of the ecological footprint. All this supported by research on the state of the art and the most advanced practices in the fields of sustainability and environmental education.
The project will culminate with a tutorial on green entrepreneurship, with the purpose to provide tools to young people for self-employment, in environmentally responsible projects.
Application to Community funds was done following the partnership that the Department of Biology has with the municipality of Lousada for about two years, within the framework of valorisation of natural resources and of environmental education. The funding of about 410 thousand euros will enable to forge closer ties between science and the society, as the project will be widely disseminated not only throughout the Portuguese northern municipalities, as well as all over Europe. The contents will be made available to all schools or entities that show an interest in joining, in six languages: Portuguese, English, Spanish, Italian, German and French.
Besides the UA and the Municipality of Lousada the project has the partnership of an Austrian agency for the dissemination of results of European projects (E.N.T.E.R.), the greatest Irish NGO in the area of environmental good practices (LeaveNoTrace Ireland), a science school of Sicily, Italy (IISS Cipolla-Pantaleo-Gentile), a secondary school of Baza, Spain (IES Pedro Jiménez Montoya). The kick-off meeting was already held in Graz, Austria, and the first public presentation of the project was held on the 20th November at the Sement Event, in Luso.
UA will coordinate the work and has gathered a multidisciplinary team with researchers from the areas of fauna (Milene Matos and Eduardo Ferreira), flora (Rosa Pinho and Lísia Lopes), geographical information systems (João Carvalho), communication and multimedia (Pedro Beça, Pedro Amado and Maria João Antunes), led by Carlos Fonseca. O IMPRINT+ strengthens thus the collaboration between the Departments of Biology and Communication and Art, whose joint projects have been highly succeeded.